How to Combat Hyperpigmentation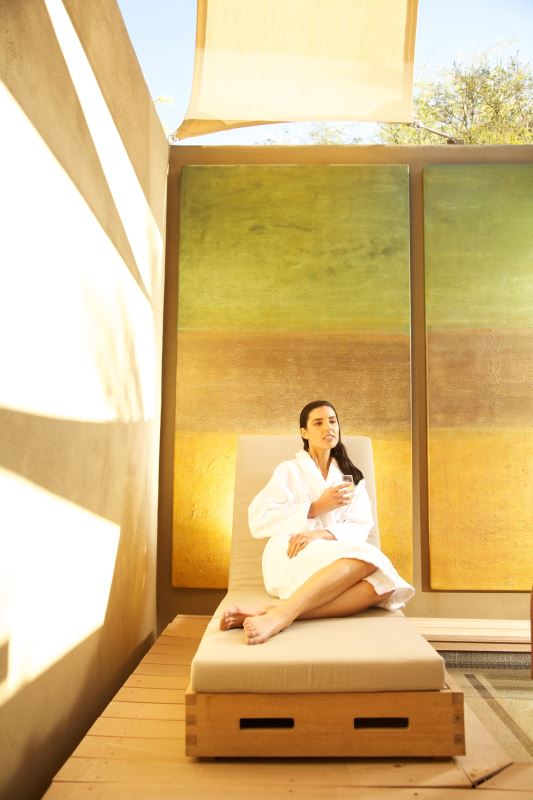 By Stacey Manns, Miraval-Clarins Skin Care Specialist
Labor Day weekend marks the end of summer for most, thus fun in the sun comes to a wrap. Whether you were less diligent with reapplying sunscreen or simply had overexposure to the sun, you may notice dark spots or hyperpigmentation. Hyperpigmentation is the over production of melanin – the skin's natural defense to protect against the suns harmful ultraviolet rays. Lessening the appearance of hyperpigmentation can be a challenge although achievable through:
eating foods rich in antioxidants
thoroughly cleansing the skin using Clarisonic cleansing brush
applying antioxidants topically to skin
retinol
skin lightening products
proper use of sunscreen
Treating the skin from the inside as well as out is essential to correcting, protecting and preventing sun damage. We know the Sun's radiation, pollution, and poor lifestyle choices age the skin. The combination of skin maintenance rituals will produce optimal benefits to combating hyperpigmentation – not one alone is enough. Eating foods rich in protective, sun damage combating antioxidants and minerals provides the body and skin with tools for correcting and protecting the skin.
Proper cleansing is essential to skin health. On average one spends about 15 seconds using water, cleanser, and friction from hand or cleansing tool to wash their face. This is not enough to thoroughly remove extrinsic agers. The Clarisonic Cleansing Brush provides optimal cleansing, with a commitment of one minute. When the skin is properly cleansed, serums and moisturizers penetrate the skin much deeper, uninhibited by residual product and debris left behind after manual cleansing.
Antioxidant serums such as vitamin c, vitamin e, and reseveratrol are ideal for daily treatment on the skin after cleansing in the morning. Research reveals that sunscreen alone is not enough to protect the skin against sun damage. Pairing an antioxidant such as Emerginc's Vitamin C serum with a broad-spectrum sunscreen is optimal for protection against the Suns's UVA and UVB rays. Ideally, antioxidant serums are applied after cleansing in the morning followed by an eye cream, face moisturizer and sunscreen.
Related News
"You, yourself, as much as anybody else in the entire universe, deserve your love and affection."

By MaryGrace Naughton, Yoga & Meditation Specialist